Violet Pursuit
Regular price
$125.20 USD
Regular price
$145.20 USD
Sale price
$125.20 USD
Unit price
per
Sale
Sold out
Share
Our Midnight Purple Occult Robe with oversized hood and large bell sleeves is made of soft, durable, machine washable, 100% cotton and is handmade to the perfect height. Hand dyed to unique shade.  The cloak can be used for many occasions including but not limited to costume and cosplay, theater, ceremonial and occult wear, historical costume, and general warmth and comfort.
Shade is unique, it is a deep purple. The deep purple shade is relatively uniformly dark purple with occasional flushes of magenta and a dark purple almost black cast through out. Iv hand dyed it myself, not every hand dyed order turns out identical but I do strive for sameness.
Feel your most mysterious under this giant purple hooded occult cloak! This robe is very elegant and moves with the wearer very fluidly as it is long drapes in a bell like silhouette. Cosplay quality, very real folds and draping, accompanied by the classic oversized hood, perfect for brooding or casting spells under!
This robe does Not have some closures across the fron.
This robe can be made in any color you like, be you a good larper or evil sorcerer, or someone else entirely! If your looking for a different shade or all together different color then please email me at:
thejessicaviolet@gmail.com
This is not a one size fits all robe, I customize the fit to the preferred height, based on four different standard height choices:
Short fits: 4'11 to 5'2
Regular fits: 5'3 to 5'8
Tall fits: 5'9 to 6'2
ExtraTall fits: 6'3 to 6'7
Oversized Hood
Large Bell Sleeves
Graceful, Bell-like silhouette
Hand made, with hand sewn details and attention
Prewashed and Shrunk
Hand Dyed
100% Cotton, Machine Washable
Unique Hand Dyed Majestic Purple
If you are looking for a custom fit and/or custom color robe follow the link or email me at: thejessicaviolet@gmail.com
Size chart
View full details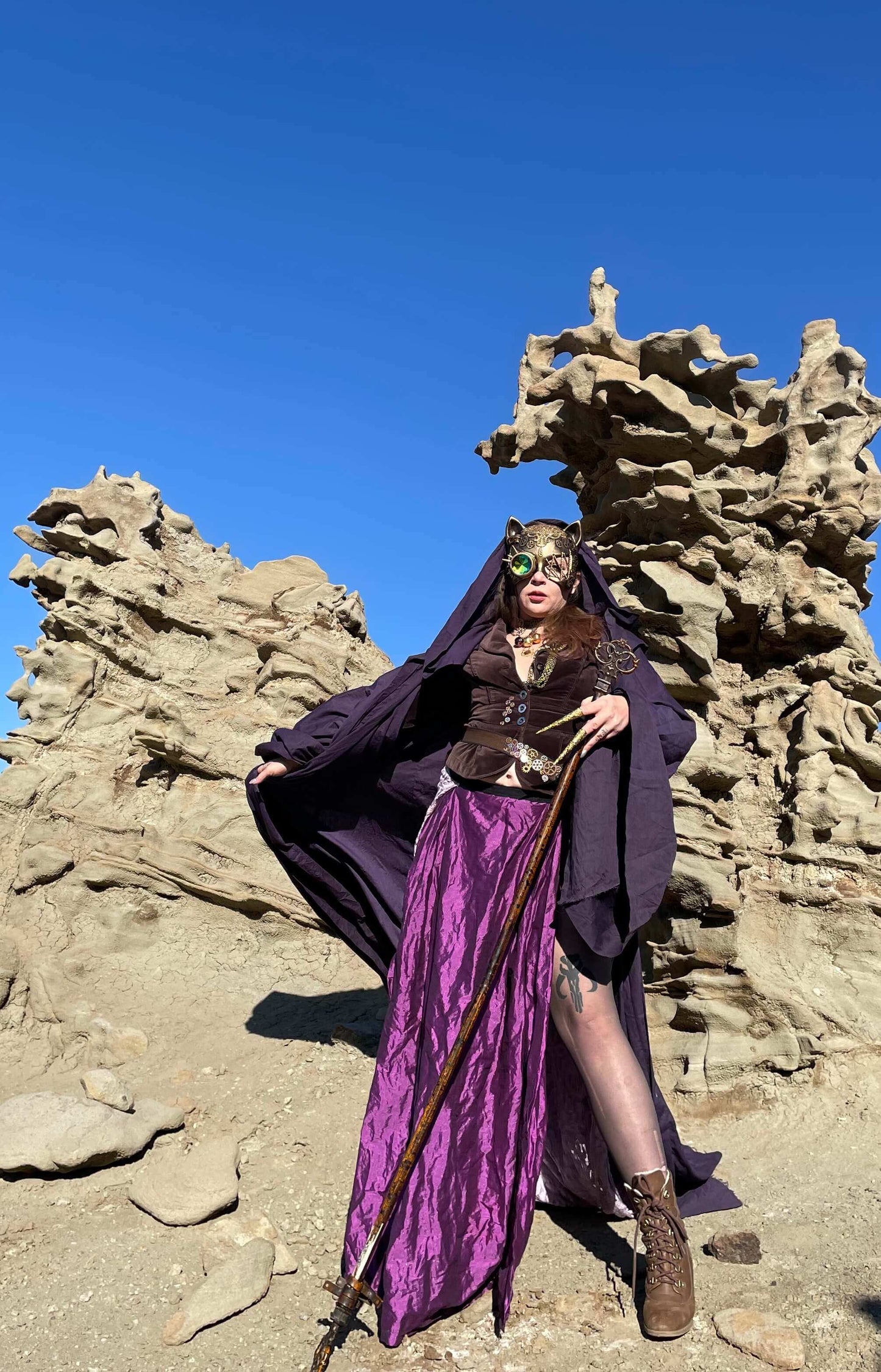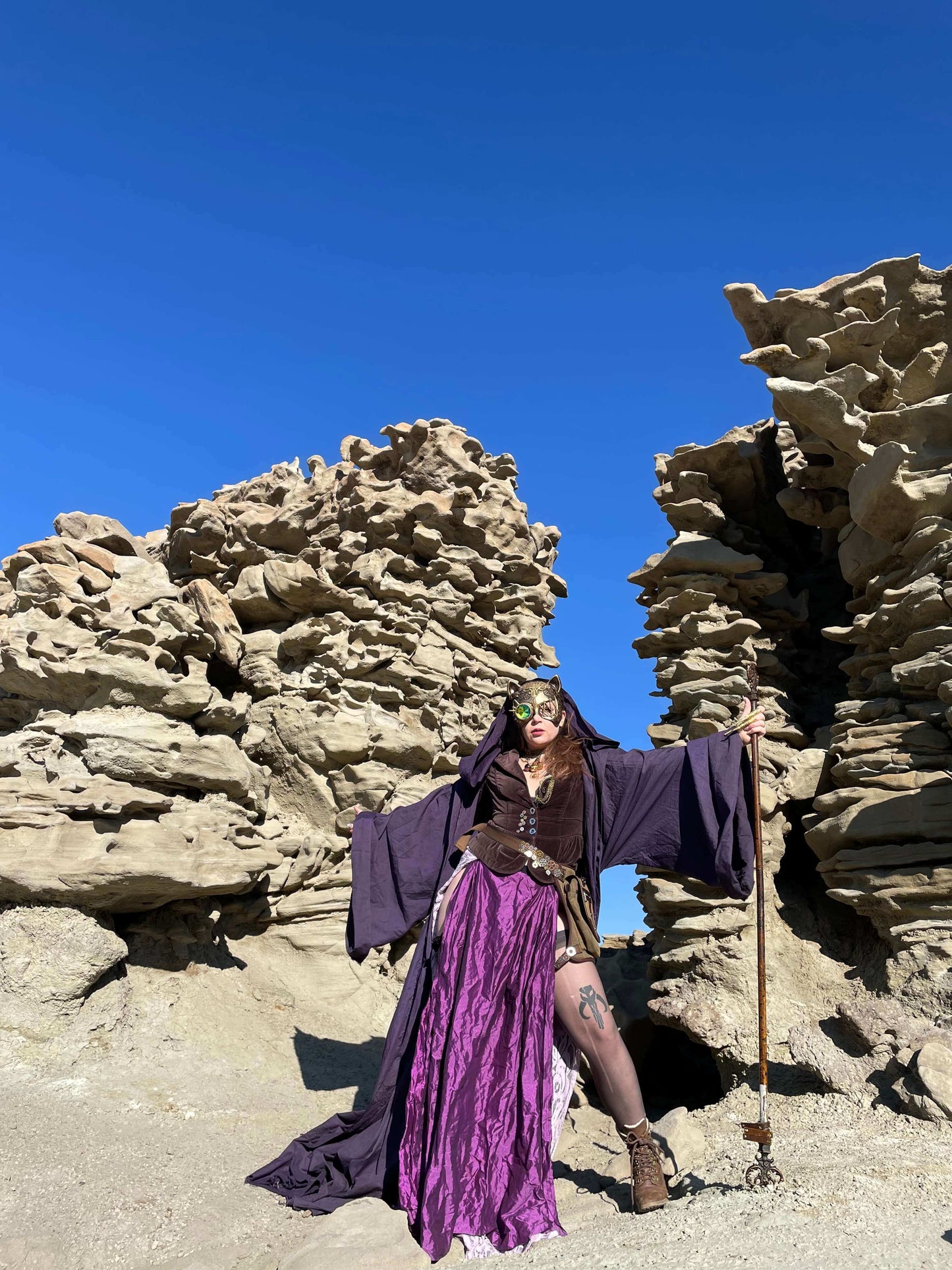 Size Chart
Most items in our shop are machine washable with the exception of any faux fur trimmed pieces.
Inclusive Cosplay, whether you want to plug and play right away (with made to order Cosplays) or you'd rather build your own weaponry (the PDF link is below)!
Free Domestic shipping on orders over $150 (USA)

International Shipping Rates Calculated at Checkout